Video Killed the Radio Star
Released:
October 17th, 2011
By:
The Buggles
Sung by:
Pentatonix
Video Killed the Radio Star
by
The Buggles
was a song performed during Guilty Pleasure week by Pentatonix. Originally to be performed by Sonos until they were eliminated, Pentatonix sung this to acknowledge their friends who didn't advance.
Pentatonix was originally to sing Believe by Cher.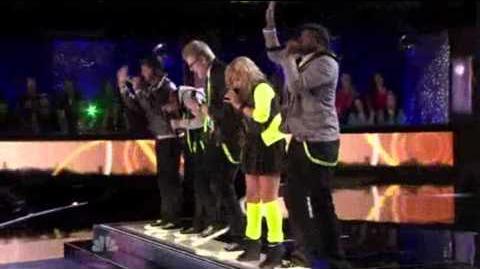 Ad blocker interference detected!
Wikia is a free-to-use site that makes money from advertising. We have a modified experience for viewers using ad blockers

Wikia is not accessible if you've made further modifications. Remove the custom ad blocker rule(s) and the page will load as expected.